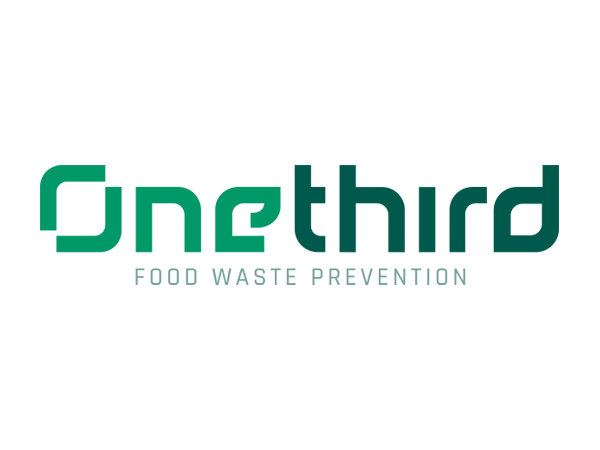 Enschede, April 2021 – The Dutch Food Tech company OneThird raises funding of 1.5 million euro from investors SHIFT Invest and Oost NL. The equity raised will be used to accelerate the development of OneThird's fresh produce quality prediction platform and expand pilots with retail customers. The company also expands its technical team through the acquisition of AI specialist firm Impact Analytics, adding additional expertise in (spectral) imaging and analysis. OneThird will run their operations from Kennispark Twente.
Reducing food waste
The United Nations identify food waste as one of the major sustainability challenges and address it with the Sustainable Development Goal 12.3. One third of food is currently wasted, and the urgent call for action is to halve this by 2030. Major retailers and their supply chain partners have teamed up in the coalition called Champions 12.3 dedicated to inspire ambition and action to achieve this goal.
The logistics behind getting fresh produce from the grower to the retailer is complex, especially as quality varies with seasons and environmental conditions like the weather. With OneThird's technology, quality inspectors can 'look inside' fresh produce in a nondestructive manner using Near-Infrared sensors, and inspect many products in a matter of seconds. Combining this data with smartphone images of these products and other relevant environmental data, artificial intelligence algorithms accurately determine both internal and external quality and provide key information such as remaining shelf life and taste.
"Our unique prediction technology allows quality inspectors throughout the food supply chain to get immediate feedback about shelf life and other quality parameters of fresh produce and take better decisions." explains Marco Snikkers, founder of OneThird. Lack of accurate fresh produce shelf life information is resulting in unnecessary surprises in the supply chain and negative experiences for consumers. Marco Snikkers continues: "Our system can enable dynamic routing and pricing and helps to prevent food waste, optimize fresh produce logistics and improve the quality of fresh produce for consumers."
Funding
OneThird started as a digital innovation project of Ocean Insight, a Halma company. Halma, the FTSE 100 global group of life-saving technology companies, funded the pre-seed stage of OneThird as it validated its technology with key customers. It was spun-out in 2020 providing access to new partners to further accelerate its growth.
"We are excited to support OneThird's team and are convinced they are well positioned to have a large positive impact on the food value chain. OneThird focusses on providing actionable information, using parameters which really matter to their customers." says Koen Hooning, Investment Manager at SHIFT Invest. "As an Impact-driven venture capital fund we can clearly see how OneThird can help their customers in meeting food waste reduction targets."
Chimwemwe de Gaay Fortman of Oost NL comments: "OneThird's solution to prevent food waste fits well to our goals in the East Netherlands: to invest in companies that use technologies to enable major breakthroughs in global challenges. We have a great high-tech ecosystem around the University of Twente. Wageningen University & Research is one of the largest institutes focusing on agriculture and food. OneThird is already actively working together with these institutes, so we are very happy to see they decided to setup their facility in Enschede".
About OneThird
OneThird helps to prevent food waste through data-driven quality prediction of fresh produce. Our vision is to build a platform for objective quality assessment to enable smart decision-making across the supply chain. The people behind OneThird have years of experience in spectroscopy, imaging and algorithms & software development. OneThird is based in Enschede, the Netherlands.
About SHIFT Invest
SHIFT Invest (www.shiftinvest.com) is a Dutch venture capital fund that invests in innovations in food & agriculture, clean (bio-based) technologies, circularity and smart materials. Through its investments, SHIFT strives to create environmental impact alongside financial return. Together with the fund partners, SHIFT offers entrepreneurs a broad network and knowledge of the sector. SHIFT is managed by New Balance Impact Investors (NBI), an experienced team of investment professionals and entrepreneurs. NBI manages five venture capital funds, backed by strong and involved partners that share their mission of turning investments into impact.
About Oost NL
Oost NL (East Netherlands Development Agency) is an agency that focuses its activities and projects on strengthening and stimulating the economy of the provinces of Gelderland and Overijssel, the Netherlands. With our investments we support starting and growth-phase SMEs. We do this partly with risk capital from various revolving innovation funds, and partly through our knowledge, networks and personal contacts. Through the revolving funds we provide for direct as well as indirect investment and take care of the fund management. In addition, we stimulate and support public and private investors. The result: growth through financing. www.oostnl.nl
About Halma PLC
Halma is a FTSE 100 global group of life-saving technology companies, focused on growing a safer, cleaner, healthier future for everyone, every day. Its purpose defines the three broad market areas where it operates:
Safety: protecting life as populations grow and protecting worker safety.
Environment: improving food and water quality, and monitoring air pollution.
Health: meeting rising healthcare demand as growing populations age and lifestyles change.
It employs over 7,000 people in more than 20 countries, with major operations in the UK, Mainland Europe, the USA and Asia Pacific. In January 2021, Halma was named Britain's Most Admired Company by Management Today.