Our Food Loss and

Waste Solutions
One-third of food is still wasted

40% of which is fresh produce!
This is a 1 trillion dollar issue to the food industry, resulting in 10% of all world-wide CO2 emissions and uses up to 25% of all our fresh water, used on food that is not consumed. The United Nations identifies food waste as a major sustainability development challenge and have set the target to halve food waste by 2030 in SDG 12.3.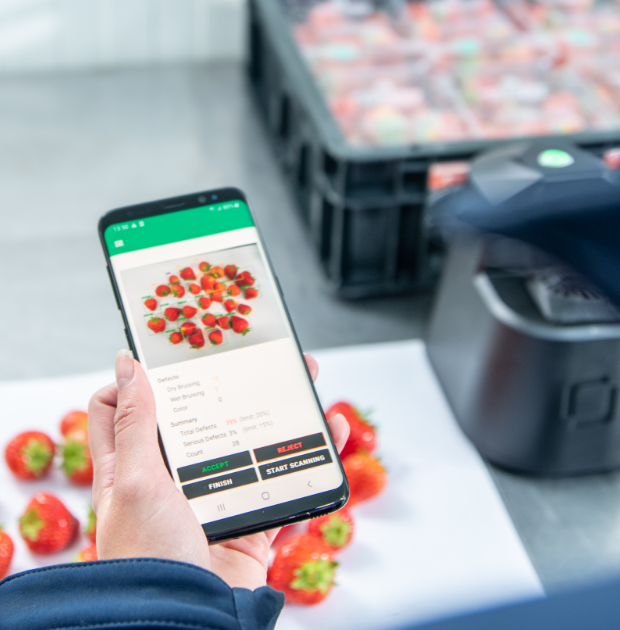 Connected Quality Control
OneThird offers everything needed to instantly predict fresh produce shelf-life and connect businesses at all stages of the supply chain. This allows for optimized routing, reduced costs, and less food loss/waste.
Fast and non-destructive scanners
Use AI to predict shelf-life of fruits and vegetables to within one day of accuracy.
Visual quality Inspection
State of the art imaging models provide smart quality inspection by AI cameras in the edge.
Data sharing platform
Receive actionable improvements at every step of the supply chain.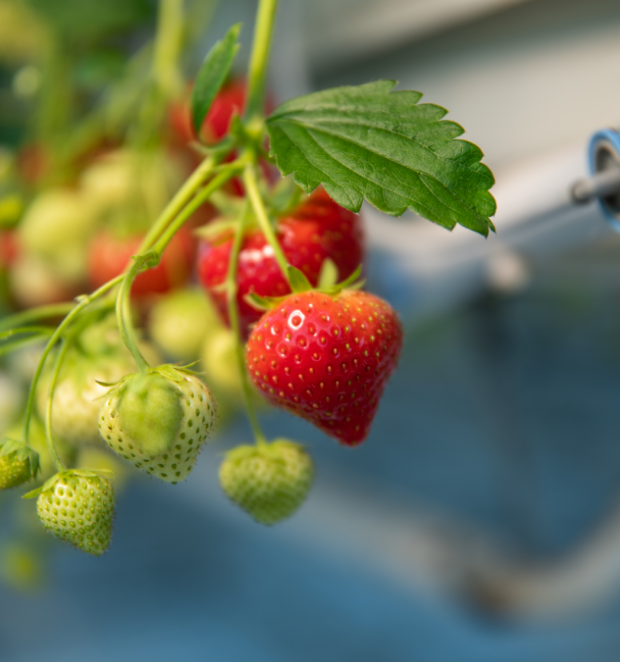 Fresher produce in the store
Fresh produce is the largest category in food waste. Unknown, short and varying shelf-life is the root cause of this. Knowing shelf-life of fresh produce offers new options of getting the right product at the right time to stores.
We offer a full solution to instantly predict fresh produce shelf-life and share quality data across all stages of the supply chain. This allows for optimized routing, reduced costs, and less food loss and waste.
Fresh Produce Scanners & Imaging solutions
Our technology offers insight into the internal biological processes of fresh produce. You can easily determine how much time is left until spoilage.
Anyone can instantly become an expert in assessing freshness. Employees use our scanner and image analysis to validate fresh produce quality and find out its shelf-life within seconds. These quality insights provide them with clear actions based on the remaining shelf-life.
OBJECTIVE SHELF-LIFE ASSESSMENT
NON-DESTRUCTIVE TESTING
MOBILE APP FOR ANDROID
Insightful quality overview
ACCURATE TO WITHIN 1 DAY
USES DATA FOR ENTIRE LIFE OF PRODUCE
ELIMINATES GUESSWORK
Easily analyze trends, seasonal changes, sourcing details and logistics data. Visualize and report your data to make impactful changes locally and across the supply chain. Automate decision making in logistics systems using our API.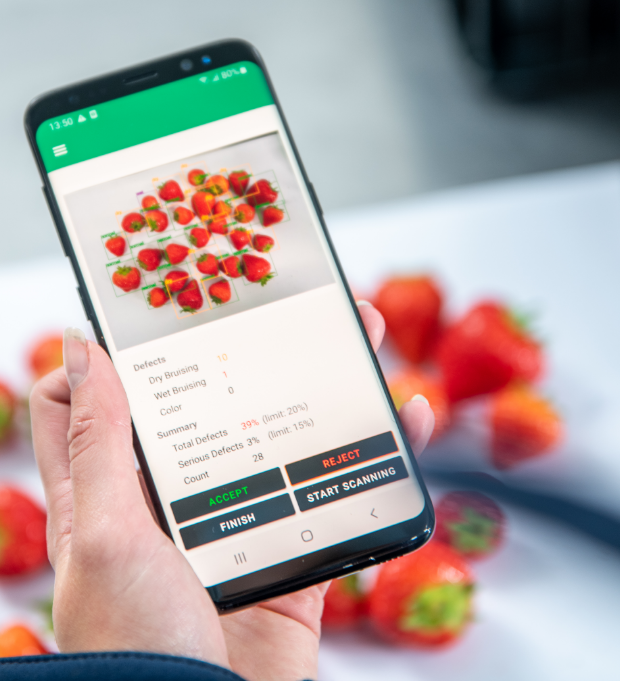 Critical produces supported
We have spent years to assess spoilage characteristics of fruits and vegetables, resulting in an extensive database of characteristics influencing shelf-life. We understand the effects of weather, origin, growing methods and seasonality. The system supports assessing shelf-life and other quality parameters of the most critical produces, such as tomatoes, strawberries, blueberries and avocados. And we're rapidly adding support for more produces. Reach out for more information.
Benefit from smarter decisions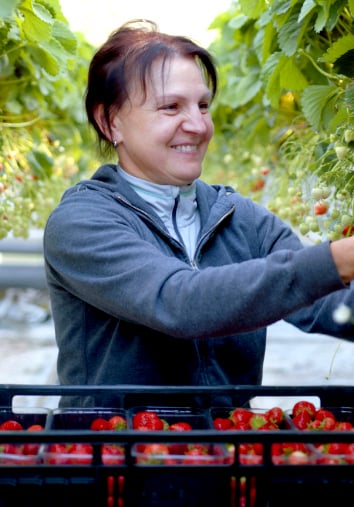 Growers
Determine where to ship different batches and ensure your customers receive high-quality produce, even if they're across the country.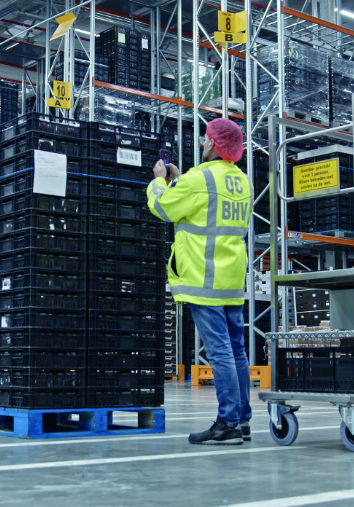 Distributors
Easily make routing decisions with an objective freshness standard. Rest easy knowing that your shipments will be accepted by your customers.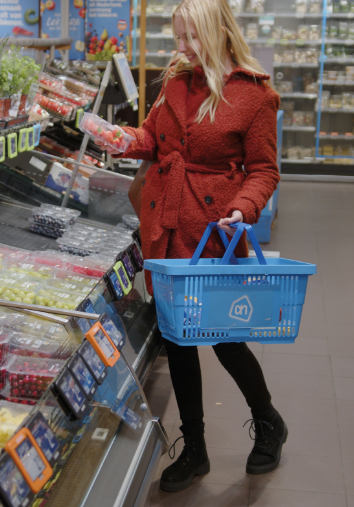 Retailers
Equip your employees with the ability to quickly assess freshness when receiving and displaying products.
Cost and sustainability KPIs met, millions of dollars saved, and your CO2 footprint reduced. Our goal is to save 150 million kg. of food waste by 2027, help us achieve this goal!